With the advent of new technologies and the onset of globalization, money transfer has become a worldwide industry. There are now more than 200 licensed money transfer operators around the world, with hundreds more still entering the space as demand continues to rise.

 One of these companies is called Global Reach. 
If you're thinking about sending money overseas, this article will give you everything you need to know about Global Reach Money Transfer, consisting of Global Reach Partners and FC Exchange, its practice, pros and cons, exchange rates and fees, and more. 
Keep reading to find out more. 

Our goal is to become your one-stop hub for all things international moving. You can compare moving companies and find useful resources to assist you when preparing for an international move.
HIGHLY RECOMMENDED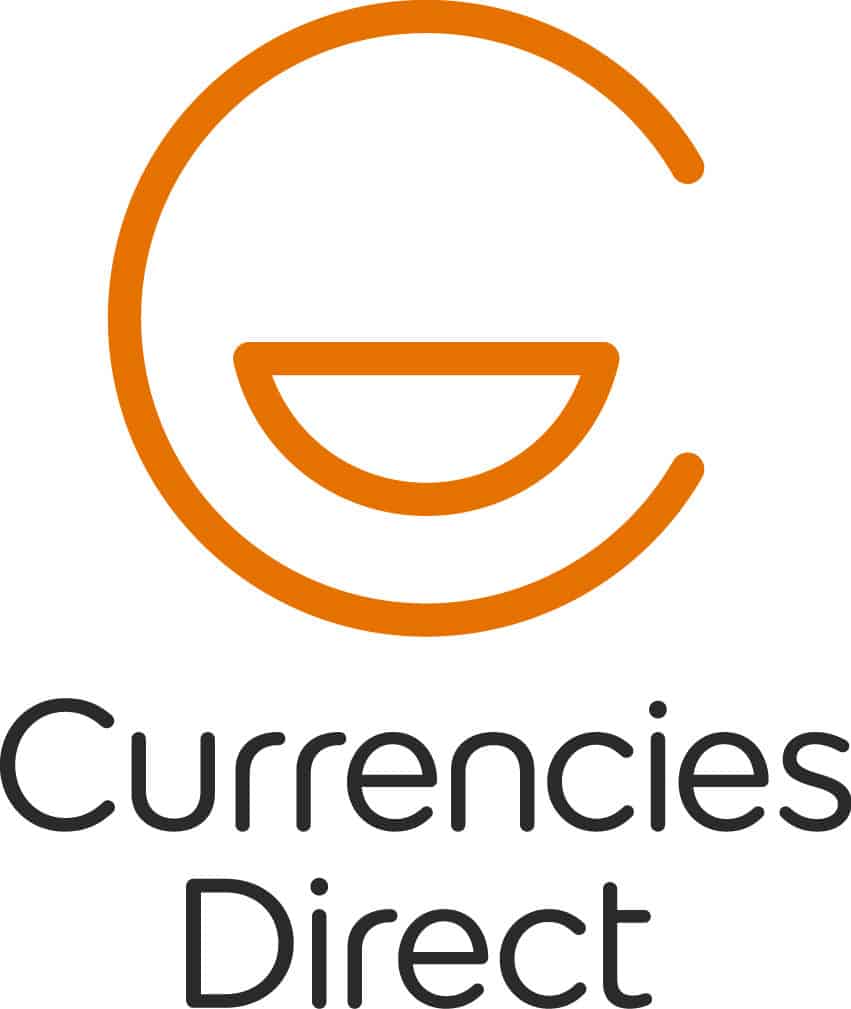 Features:
Highly competitive exchange rates
No transfer fees
Personal currency expert support
You can obtain a free no-obligation quotation from our recommended provider for large transfers.
Global Reach Overview 
Global Reach was founded in 2005 by a team of accountants, foreign exchange market experts, and advertisers. The company is headquartered in London but has offices in many other countries.
Licensed by the Financial Conduct Authority (FCA) and rated A2 by Dun & Bradstreet, it maintains separate and secure customer accounts for its customers. A hallmark of its service is transparency, free of fees or commissions. 
Both individuals and businesses can use Global Reach's hedging tools.  
With Global Reach's international payment solutions, customers can transfer money from one country to another. Money is transferred safely and quickly to many companies and individuals every year. Over £2.5bn has been transferred to Global Reach customers to date. 
Global Reach Individual Services 
Individuals can use Global Reach to legally send money abroad for almost any reason.
You can also trade various currency pairs at any time using the website's online platform.
Global Reach also offers: 
A great exchange rate 

Accounts with high levels of security 

A team of experts to help 
It only takes a few minutes for clients to open an account with Global Reach online. They also have the option of speaking with their personal account manager over the phone. 
Global Reach Business Services 
Global Reach serves a wide range of corporate clients, from small and medium-sized businesses to multinational corporations. With its wholesale currency purchases, Global Reach can offer better exchange rates and quicker transfers than banks.
There is an assigned broker for each client who serves as an advisor and develops solutions that meet the needs of the business. No matter if it's a one-time transfer or a regular transaction, Global Reach makes international payments easy and efficient. 
Additionally, Global Reach offers international payment options for companies. On top of that, you get tools for managing risk and currency exchange market fluctuations.
If you're using the service as a company, you have a variety of currency transfer methods at your disposal, including spot exchanges, forward contracts, stop loss and limit orders. Corporate clients can also benefit from the long-term stability achieved through forwarding contracts and hedging. 
By using Global Reach, small and medium-sized enterprises can make massive payments to their employees abroad, get higher bank rates, and save money because economies of scale are at work. 
Global Reach Accessibility 
The company has received excellent feedback from its clients due to its service-oriented approach. It puts emphasis on offering individual solutions to any request and boasts highly personalized service.
In terms of currency supply, with more than 140 currencies available, Global Reach offers a variety of impressive deals. 
There are some disadvantages to working with Global Reach Partners, such as the lack of local bank settlements. As a result, transactions outside the UK may take longer and be more expensive. 
Currencies Available 
 Over 140 currencies are traded by the company:
British Pound 

Euro 

US Dollar 

Australian Dollar 
Thai Baht 

Bahraini Dinar 

Russian Ruble 

China Yuan Renminbi 

Philippine Peso  
Philippine Peso 

Bulgarian Lev 

Canadian Dollar 

Japanese Yen 

Turkish Lira 
Indian Rupee 

United Arab Emirates Dirham 

and many, many more 
 Global Reach caters to a wide range of clients and is able to meet all of their requirements. Only a few companies can handle such a wide variety of currencies, and this is a major advantage of using their service. 
Global Reach Exchange Rates & Fees 
Keeping a business like Global Reach profitable requires charging transaction fees and exchange rate margins. You can find a breakdown of the costs below.
Rates of exchange 
Like other money transfer providers, Global Reach charges exchange rate margins or spreads.
Sending £2,000 to Australia, for example, will result in $3,860.38 for the recipient. In other words, the spread is 1.88%. If you transfer money to Canada, your beneficiary will receive C$3,367.19, which means a margin of 2.09% was applied to your transfer. 
Overseas transfers with Global Reach are cheaper than with high street banks, which generally charge 3.8% margins. 
Fees
Neither corporate nor personal accounts with Global Reach are subject to maintenance fees, as stated on their website. Therefore, your account will not be debited for monthly fees. 
There is, however, a telegraphic transfer fee (transaction fee) of up to £20 per transaction. Any transfer over £3,000 is free of charge. 
Additional costs 
In addition to the fees Global Reach charges, you may be charged additional fees by your bank or the beneficiary's bank. 
A few examples of these fees are cash advance fees, transaction processing fees, and SWIFT fees for credit card payments. 
If a transfer is made from the United Kingdom to Kenya, SWIFT fees may be charged to the account of the recipient. These fees are not controllable by transfer companies like Global Reach, so it's always a good idea to check with your bank first. 
How to Send Money with Global Reach 
Sending money through Global Reach requires creating an account and completing the transfer process. To open an account with Global Reach, follow these steps: 
Sign Up 
Account Details 
To complete the Global Reach application, you need to enter your name, date of birth, phone number, nationality, job title, and email address. 
Requirements for transfers: 
Because every customer is unique, Global Reach asks for specific information about your transfer needs.
To open the account, you must indicate the primary reason for setting it up, the amount of money you intend to transfer over the following year, and the currencies you have and need. 
Furthermore, Global Reach needs to know where you want to transfer funds to and when you expect to make your first transfer. 
A final set of details 
Depending on your account type, you may be required to submit information on your address, your city and country of residence, and whether or not you are setting up a joint account.
Identification and address proof 
Global Reach accepts a valid and updated driving license, national identification card, and passport as a means for you to prove your identity. 
You can use credit card statements, utility bills, bank statements, mortgage statements, solicitor letters, or other official documents as proof of address. 
Account approvals are handled between 7:30 AM and 7 PM Monday through Thursday and between 7:30 AM and 6 PM on Fridays. Account approval may take up to two working days. 
Transferring money 
You can make a transfer on Global Reach once you have had your account approved by following these steps: 
Place your order 
Transfers can be made via phone or the online platform. To start one, you need to input the beneficiary's name, account information, and address. 
Once the currency is purchased, Global Reach will transfer it to the designated payee. 
Make a payment for your transfer 
To send money to others, you first need to fund your account. You can use your debit, credit card, or bank account to transfer funds to your Global Reach bank account.
Funds will be credited to your payment account as soon as Global Reach receives them. 
Conversion of foreign exchange 
When you withdraw funds from your payment account, they are converted into the destination currency according to your instructions.
The beneficiary receives the transfer 
As per your instructions, Global Reach transfers funds to the beneficiary's bank account. 
Get in touch with Global Reach if 48 hours have passed without them acknowledging the receipt of your funds. It usually takes a maximum of three days for transfers to reach their recipients.  
Global Reach Reviews 
The Global Reach Group consists of Global Reach Partners and FC Exchange, which have over 1,000 customer reviews online. 
There are 1000 reviews of Global Reach Partners and FC Exchange on Trustpilot and many reviews on Facebook. In terms of size and reputation, this is a very impressive amount. 
There is a 95% customer satisfaction rate on all review platforms, whether they refer to Global Reach or FC Exchange. That means that fewer than 5% of online reviews are negative. 
Global Reach Pros 
Currency exchange specialists:  
Global Reach has one of the most experienced teams in the industry. This means customers can take advantage of positive shifts in the market and make smart decisions following expert advice. 
Transfers are charged a maximum of £20 by the provider. In the case of larger transfers (over £3,000), the sender is not charged. 
Support for many currencies:

  
The Global Reach platform supports more than 140 currencies, which is excellent news for clients who want to money to countries where the local currency is less traded. 
Apart from the United Kingdom, the provider has offices in several European and South African countries. The fact that they have customer support teams that understand the needs of local clients in many regions means clients can get help fast everywhere. 
Personal and corporate focus:

  
In addition to serving businesses, Global Reach also serves individuals. Businesses and individuals can save money using structured products such as forward contracts, spot contracts, and stop-loss/limit orders. For planning your transfers, you can lock in a rate for up to two years with forward contracts. 
Global Reach Cons 
US residents are unable to sign up for an account with Global Reach, but can transfer money to the US from abroad. 
However, the provider's website is mobile-friendly, despite not offering a mobile application. With this, customers can easily transact without worrying about technical difficulties. 
The minimum transfer amount to Global Reach is $1,000. For personal transfers to friends and family, this is quite a high minimum. 
It's important to note that, since Global Reach is primarily targeted at business transfers, this amount may not be significant to people who wish to use it as a business transfer service. 
Global Reach Summary 
Money transfers and foreign exchange solutions are just a few of the services offered by Global Reach. 
Business users have relied on the provider since 2002 for customized currency risk management solutions. 
Through the platform's support for over 140 currencies, individual customers have also been able to transfer funds to a wide range of destinations. 
Except for the United States, you can open an account with Global Reach from anywhere in the world. You can also transfer funds to a U.S. beneficiary. 
You can initiate a transfer online or over the phone once your account has been approved. 
Global Reach accepts debit cards, credit cards, and bank accounts for onward payments, so you don't need to worry about paying for your transfer. 
The funds will be deposited directly into beneficiaries' accounts, so there is no need to locate a secure pickup location. Global Reach's customer support team is available to help customers during transfers if they have any questions.  
If you would like to take advantage of fee-free transfers, you can plan your payments so that the amount of each payment exceeds £3,000. People can still enjoy attractive rates and low fees even if their transfers are below £3,000. 
There is, however, a $1000 minimum transfer limit for Global Reach. 
Conclusion 
When it comes to transferring large amounts of money internationally, Global Reach ranks near the top of our recommendations. Our current #1 recommend service is Currencies Direct.
With low exchange rates and no fees, it's also very affordable. If you want to send money to friends and family abroad without any hassle, Global Reach Money Transfer is a quality service. 
Or visit our top recommend provider

Matt is a veteran of the moving industry, a recognized moving expert and is the founder of Mover Focus. Matt holds a Bachelor of Commerce (BCom) majoring in Finance and Marketing and Bachelor of Arts (BA) majoring in Economics and History. He also has completed the EiM (Essentials in International Moving) course from the FIDI Academy. His advice has been featured in Reader's Digest,  Yahoo Finance,  MSN Money, Business News Daily and The SpareFoot Blog Go. Read more.