Anyone looking to relocate to a new destination or trying to find a reputable company for storing their precious cargo can understand the importance of a reliable international moving company. Known for their global footprint and popularity in their respective regions, here is a list of 31 well-known best international movers that have a long history of relocating families and businesses. Some of these international moving companies are global leaders in mobility, others pride themselves in offering expertise in helping you move overseas from a specific geographical region.
Get Your Free Overseas Moving & Shipping Quote
By simply completing the below form you will receive highly competitive international moving quotes from reputable and accredited international movers.
| | |
| --- | --- |
| 🏛️ Established | 2016 |
| 🌎 Clients | Global |
| 🏢Offices | Worldwide |
| 📱 Platforms | Online service and mobile app |
| ⚖️ Accreditations | Members of IAM, PAIMA, FEDEM & EUROMOVERS |
| 🌟Reviews | 4.3/5 from 404 Google Reviews |
| 💰 Fees | Free no-obligation moving quotations |
| 📋 Quotes | Up to five free competitive moving quotes |
Here we present the best international movers and relocation companies of 2023:
1. Crown Worldwide Moving & Storage (USA)
As a full-service international moving company, Crown Worldwide Moving offers residential, commercial, domestic, international relocation and moving services. Established in 1972, the company has a collective 400 years of industry experience that is evident by its excellent customer service reviews. Debt-free since its inception, Crown Worldwide Moving & Storage also holds the distinction of the highest Dunn & Brad Street rating in its category. Following are its specializations:
International Relocations
International furniture removals
Domestic Relocations
Commercial Relocations
Storage and Asset Management
Automobile Transport
Container shipping
Official website: http://www.crownwms.com/
2. Atlas Van Lines (USA)
Based in Indiana, Atlas Van Lines is the second-largest interstate motor carrier in the United States. Its also among the largest privately held companies in its State, which is 75 percent agent-owned. Almost five hundred highly-skilled agents in more than 140 countries ensure moving, storage, and international relocation according to the local and international laws.
For household moving and storage, the company provides services throughout North America and Europe. For corporate relocations, Atlas Van Lines is able to provide lump-sum benefits to employees of middle to large companies. In North America, the company moves over 13,000 military families every year. Following are its areas of operations:
Household moving and storage
Corporate relocation
International moving
Government and military moving
Logistics
Automobile moving
International packers and shippers
Official website: https://www.atlasvanlines.com/
3. Aires (USA)
Aires (American International Relocation Services) is a well-known name in corporate relocation services. For more than 37 years, the company prides itself on offering a complete line of global relocation management solutions. Using a central-point-of-approach, Aires builds on a unique model of corporate relocation that tries to reduce relocation costs using innovative technology, strong industry links, and environmental-friendly resources.
The company started as a freight-forwarding company, but it gained influence by gaining trust and customer excellence. Based in the United States, it has offices and partners in a variety of locations across the globe. It offers:
International furniture movers
U.S. domestic relocation services
International relocation services
Mobility management
Relocation management
Official website: https://www.aires.com/
4. Paxton (USA)
Paxton Van Lines is one of the leading agents of Van Lines and a prominent corporate relocation services in the United States. It is dubbed as "Americas #1 Corporate Mover" and the second-largest households good carrier in the nation. Using its subsidiary Atlas Agents, it also offers complete relocation services for moving between the United States and Canada.
Paxton's international moving services have also catered to top national and international companies for more than 30 years. The experience is reflected in moving military and corporate infrastructure to locations in Afghanistan and Iraq. The FIDI and FAM affiliation further ensure that customers can trust the company to move their goods to more than 150 countries around the world. Paxton offers:
Nationwide Moving
International Moving
Storage
Automobile Moving
Official website: http://www.paxton.com/
5. Suddath (USA)
Based in Florida, Suddath is the brainchild of an entrepreneur with only a cart and two mules that extended to become a leader in its industry employing more than 2000 individuals. Offering 30 locations in North America and 2.7 million square feet of warehouse, Suddath has strategic alliances in approximately 150 countries.
With full-service operations in Europe, North America, and Asia, the moving company moves 35000 domestic and 17000 international relocations every year. It's also one of few companies that are certified by the prestigious International Office Moving Institute. Advantages of using Saddath includes:
A global tracker system
Technology Services
Moving & Relocation Preparation
Installation Services
Storage and Warehouse
Official website: https://suddath.com/
6. Schumacher Cargo Logistics (USA)
Since 1977, the company has been the leading source of automobile shipment and house relocations in the United States. A trusted network of more than 50 agents and storage facilities across the globe makes it among the largest movers. An expert staff of skillful international coordinators oversees thousands of imports and exports of vehicles.
Schumacher Cargo Logistics also specializes in LCL, FCL and air freight services for non-commercial and private customers. Thousands of clients trust the expertise of Schumacher to move motorcycles, boats, household goods shipments, and general cargo. Overall, the company moves over 10,000 shipments mainly to Australia, New Zealand, United Kingdom, Germany France and the rest of Europe. It specializes in:
International and domestic relocation
Vehicle shipping
Specialty moving services
International moving from USA to UK
Competitive prices
Official website: https://www.schumachercargo.com/
7. Santa Fe Relocation (Global)
Headquartered in London, Santa Fe Relocation is among the largest relocation companies in Europe. Since its inception in 1959, it has also extended to North America, Asia, and Australia. The company is known for moving, destination services, immigration and assignment management services. More than 3000 employees work under the umbrella of Santa Fe Group.
Every year, Santa Fe makes over 55,000 moves in more than 120 countries. These relocation services are managed by 75 offices in 43 countries. Recently, it has also won many prestigious awards including the famed Relocate Awards 2018 and FEM relocation management company of the year. You can trust the company to offer high-quality services in the following fields:
Home moving
Short-term and Long-term moving
Corporate relocation services
Commercial services
Official website: https://www.santaferelo.com/
8. Asian Tigers Mobility (Asia)
The company offers a world-class international relocation solution using a network of offices in major commercial centers across Asia. The strength, know-how, and expertise of the company are used every year by more than 16,000 international families across the globe. In addition, more than 400 of the largest 500 companies look to Asia Tigers Mobility for relocation in and out of Asia.
Almost 1400 dedicated professionals in 14 territories help customers. Asian Tiger Mobility also offers additional services such as immigration, visa handling, home search, destination management, and move programs. Full of range of services include:
Moving services
Relocation services and management
Visa and immigration assistance
Destination management services
Commercial freight solutions
Official website: https://www.asiantigers-mobility.com/
9. AMJ Campbell (Canada)
Among the most popular international moving companies of Canada, AMJ Campbell has made more than a million successful moves since its inception in 1934. Offering a personal touch to every order, AMJ is also the official mover of the Canadian Olympic team. In fact, some of the largest retailers in Canda exclusively rely on AMJ Campbell to fulfill their home delivery and fulfillment orders.
For home moving services, representatives visit each home offering a suite of services that include professional packers, long-distance moving assistance, cross-border relocation, and a guaranteed written moving quote. For corporate and international moving, customized packaging, customs clearance, expert planning, and secure storage are the hallmark of the company. AMJ Campbell is known for:
International Relocation
Warehouse Services
House Relocation
Office and Corporate Moves
Official website: https://amjcampbell.com/
10. SIRVA (USA)
It's a global moving and relocation company that offers an end-to-end solution from a comprehensive set of the service portfolio. International and domestic moves are aligned to the company culture offering the best experience for employees and the client. A global footprint includes 1093 locations around the world and 2500 SIVA associates serving more than 177 countries and territories.
SIRVA offers services across all six continents where it has a strategic partnership and company-owned service centers. Integrated services in North America also include mortgage services, temporary living, title & closing, household goods, and DIY storage. Depending on the needs of the client, services in Europe and the Middle East include visa, immigration, and destination management services.
International relocation services
Client Services
Origin Services
Destination Services
Official website: https://www.sirva.com/
11. Paramount Transportation Systems (USA)
Backed by decades of logistics management experience, the company specializes in the movement of household goods and corporate relocation services. Among the largest companies, it overseas approximately 45,000 shipments on an annual basis. Goods are moved around 170 countries with utmost care and diligence.
Global offices in the United States, UK, Germany, Singapore, and Canada ensures a streamlined relocation experience. Clients get flexible negotiated pricing that is backed by a dedicated accounting team and knowledgeable destination experts. A comprehensive move plan is offered to each client indicating the exact dates and timeline of multiple delivery options. The company offers:
International and domestic moving services
Warehousing and storage services
Relocation services
Shipment tracking system
Official website: https://www.paramounttransportationsystems.com/
12. Asian Express International Movers (Hong Kong)
Starting as a freight forwarder and shipping company in 1979, Asian Express International Movers has gained a major share of the Hong Kong and Chinese relocation market. Offices in Hong Kong and mainland China ensures that companies moving to and from China continue to rely on Asian Express.
Today, the company handles thousands of orders and moving projects every year. Its highly skilled staff of more than 250 professionals offer the highest customer satisfaction levels of any relocation company in China. Companies such as ABB, Bosch, IBM, HSBC, Nokia, Schneider, Novartis, Coats China, FedEx, Alstom, and Delphi have used Asian Express to meet their diverse needs. The variety of services include:
International and domestic relocation
Office Moves
Storage facilities
Handyman services
Car loading and moving
Official website: https://www.aemovers.com.hk/
13. New Zealand Van Lines (New Zealand)
As a premier New Zealand moving company, New Zealand Van Lines offer relocation services in New Zealand, Australia, and the United Kingdom. The FIDI international movers have over 30 years of experience undertaking local and international assignments. The company also offers flexible storage options, a large fleet, packing facilities, and competitive rates.
It's also an official sponsor of the New Zealand Symphony Orchestra and the Royal New Zealand Ballet. More than 300 workers and a fleet of nearly 100 commercial vehicles support the first New Zeland member of FIDI and OMNI. It provides:
Packing services
Storage
Moving insurance
Pet Transport
Corporate relocation
Vehicle shipping
Official website: https://nzvanlines.co.nz/
14. Kent Removals and Storage (Australia)
Kent is the largest tier-1 relocation company in Australia delivering complete integrated solutions such as moving, removal, and storage. As an industry leader, Kent has 70 years of history moving thousands of inventory every month. As a privately-owned company, it has the autonomy, flexibility, and authority to invest in solutions for the client.
The unique 5-star quality assurance guarantee means that customers get complete corporate satisfaction, assignee satisfaction, transparent and competitive pricing, single-point of accountability, and consistent service supply worldwide. Using Kent Relocations, customers can benefit from:
Relocation Services
Removal Services
Storage Solutions
Money transfer via XE Money Transfer
Official website: https://www.kentremovalsstorage.com.au/
15. Crown Relocations (Global)
A Hong Kong company, the company is among the largest relocation service providers in the world serving 58 countries and more than 265 locations. As a highly-rated company that distinguishes itself by offering a personal touch, the staff at Crown Relocations comes from 70 countries speaking 53 languages. The company makes approximately 120,000 moves every year and handled the relocation of Mona Lisa in 2005. The range of services offered by the company includes:
International relocation
Domestic relocation
Secure storage
CrownCare protection
Destination settling in
Immigration services
Official website: https://www.crownrelo.com/
16. Grace Removals (Australia)
Since opening its doors in 1911, Grace Removals has become one of the market leaders in the domestic and Australasia markets. It has locations in Australia and Newzealand, and a growing network of partners around the world. The workforce in more than 70 offices is trained to meet or exceed the highest industry benchmarks according to the ISO 9001:2008 standards.
The company is also a well-known record management supplier offering a wide range of corporate information management solutions. It offers archive services, digital solutions, and document destruction services. A highly skilled staff is always on the road to collect and manage information required by top companies in Australia and New Zealand. The full range of services include:
Removals
Storage
Business Services
Mobility
Information Management
Official website: https://www.grace.com.au/
17. Carl Hartmann (Germany)
A pioneering freight forwarding German company, Carl Hartmann was established in 1877. Based in Bremen, the AEO certified company has a dedicated staff that focuses solely on import and export business. The fifth-generation company also invests heavily in the education and training of its employees ensuring a robust and efficient solution tailored to meet the demands of global customers.
The range of services includes general cargo and household removals. Customers can rely on their expertise to arrange and receive import and export goods from any port in Europe. The range of services includes worldwide FCL and LCL shipments. Households in Europe can also take advantage of the value proposition offered by Carl Hartmann, which includes container management, tracking, custom clearance, and related door-to-door activities. Services offered by Carl Hartmann include:
General Cargo
Management of Overseas Freight
Official website: http://carl-hartmann.de/
18. Armstrong International Movers (Canada & USA)
The award-winning Canadian company has a large operational setup in Canada and the United States. Based in Toronto, Armstrong International Movers has an advanced corporate relocation program focusing on providing the highest-quality packaging and timely delivery of the goods. Both the corporate and housing relocation includes services such as packaging, tracking, vehicle transportation, appliance servicing, pet relocation, and customs assistance.
The company is reputed to be the largest member of United Van Lines in Canada. Using its resources, the movers can easily help with international relocations, particular in Canada and the United States. While the company has over 600 worldwide partners, customers always have a single point of contact who ensures that everything is handled according to the demands and schedule. The range of services are:
Canada & USA relocation
International relocation
Household goods storage
Commercial warehousing
Fine Art services
Official website: https://www.armmove.com/
19. Brytor International Moving (Canada)
Brytor is providing relocation services to Canadian families for more than 50 years. To save costs, Brytor also offers managed shared load services for moving of goods to global destinations. Its state of the art warehouse in Toronto is equipped with the latest technology to offer streamlined short and long-term good storage.
Many of the top Canadian companies rely on Brytor for their relocation needs. A strict policy review, KPIs, and SLA ensure an efficient and quick turnover. Household moves include pre-move planning services, packaging, shipping, account management, and destination delivery door-to-door services. Similarly, the company offers temperature-controlled storage units in a variety of Canadian cities in areas close to International airports. Brytor International Moving offers:
International Relocation
Domestic Relocation
Warehouse and Storage
Official website: https://www.brytor.ca/
20. Paramount Transportation Systems (USA & Canada)
Backed by decades of logistics management experience, Paramount Transportation Systems specializes in the movement of household goods and corporate relocation services. Among the largest companies, it overseas approximately 45,000 shipments on an annual basis. Goods are moved around 170 countries with utmost care and diligence.
Global offices in the United States, UK, Germany, Singapore, and Canada ensures a streamlined relocation experience. Clients get flexible negotiated pricing that is backed by a dedicated accounting team and destination experts. A comprehensive move plan is offered to each client indicating the exact dates and timeline of multiple delivery options. The company offers:
International and domestic moving services
Warehousing and storage services
Relocation services
Shipment tracking system
Official website: https://www.paramounttransportationsystems.com/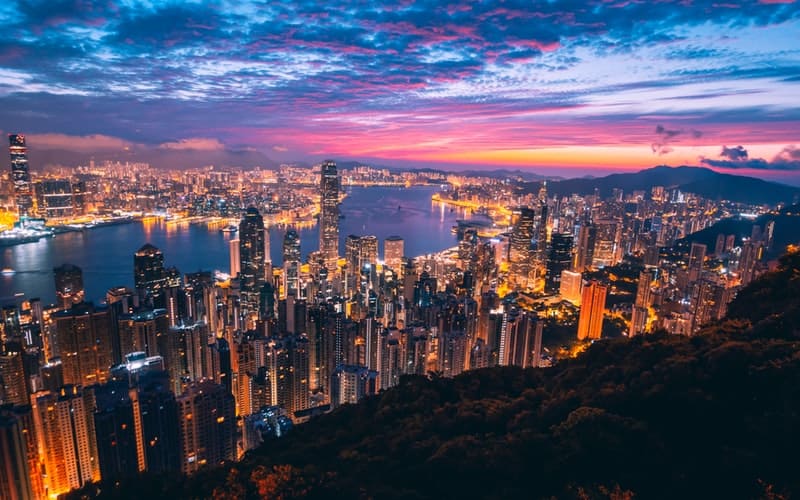 21. Biddulphs International (South Africa)
It is the largest independent moving company in South Africa specializing in furniture moving and storage. Customers can also count on Biddulphs International to move their goods to other international countries and get professional packaging for their precious cargo. Operating since 1928, Biddulphs' has seventeen branches in the main cities of South Africa and in nearby Botswana and Zimbabwe.
Every move starts by scheduling a visit to the client's home, which includes uploading the entire inventory and preparing the list of specific items. Every move is carefully planned and executed with the highest safety measures in place. The company also offers up to a 33 percent discount when moving off-season or in mid-month. Biddulphs specializes in:
Local and International relocations
Storage facilities
Goods packaging
Corporate relocation
Vehicle and Pet Transport
Commercial distribution
Official website: https://www.biddulphs.co.za/
22. Stuttaford Van Lines (South Africa)
It's South Africa's oldest furniture removal company that traces its heritage to the mid-1800s. A household name in the country, Stuttaford Van Lines has the largest domestic fleet network providing world-class national and international moves. Various storage facilities in the major cities and international ports ensure the safety of cargo.
The company has 14 branches strategically located in important cities across South Africa. It also facilitates corporate clients and homeowners in Lesotho, Swaziland, Namibia, and Mozambique. As founding members of the famed Overseas Moving Network International and FIDI, clients are ensured high-quality professional service. The variety of services offered by the company includes:
International and domestic relocation
Office Moves
Storage facilities
Pet relocation
Vehicle relocation
Fine Arts relocation
Official website: https://www.stuttafordvanlines.co.za/
23. Irish Relo (Ireland)
Irish Relo is a highly reputable Ireland-based company that prides itself in offering global employee relocation service. Top Irish companies and overseas organizations trust Irish Relo with their employee relocations in and out of Ireland. Using a highly organized network of local and international operators, the company ensures that the transferee and its household arrive at the destination as close together as possible.
The company does not use subcontractors, which ensures a high-quality move. The specialty relocation service focuses on moves such as fine art removals, pet moves, student moves, and group moves. Similarly, hand-picked storage services make it easier for clients to focus on the move. You can trust Irish Relo to deliver:
International removals
Specialty moves
Packaging services
Storage facilities
Official website: http://irishrelo.com/
24. De Haan Relocation (Netherlands)
Among the oldest family-owned businesses in Europe, De Haan was incorporated in the 17th century. In the last 40 years, the company has built a strong network in almost every country in the world. Also known for its corporate responsibility initiatives, De Haan is a people-oriented organization with a stellar customer service record.
The relocation services are segmented into domestic, European, and international departments. Despite movements throughout the world, major destinations served include Singapore, the UK, United States, Germany, Australia, and Switzerland. The company also offers complementary services such as moving insurance, customs clearance, packing, and work of arts. Using De Haan, you can get help with:
International moving
Corporate relocation
Domestic moving
Specialty moving
Official website: https://www.dehaan.nl/
25. Team Relocations (Global)
The company has been offering corporate employee relocations and international moves for more than 40 years. It is one of the few companies that exclusively specializes in the field. Recently, it was acquired by SIRVA, giving it the advantage of more than 60 office locations around the globe. It also has integrated operations in 34 countries and a network of 120 countries around the globe. Besides international relocations, customers can also get assistance in acquiring temporary accommodation and rental equipment. Team Relocations can offer:
International relocations
Move Management
Settlement services
Official website: http://www.teamrelocations.com/
26. Van Der Ent Group (Netherlands)
Headquartered in Hague, it is one of the prominent privately-owned companies in Europe. More than 100 employees offer relocation, removals, and relocation services. As an ISO 9001 certified company, it not only offers high-quality services but also partners with a variety of family-owned businesses around the world to offer a personal touch. Its portfolio of services includes:
National & International removals
Office and project removals
Household Goods Storage
Handyman Service
Archive and Storage
Custom clearance
Official website: https://www.vanderentgroup.com/
27. Voerman International (Netherlands)
Voerman is a Dutch relocation and international management service actively engaged in the business for more than 30 years. It is also the founding member of UTS International, which is a consortium of 70 European movers that facilitate relocations, storage, and cargo movements across the globe. Its partnership with the Harmony location network also ensures that clients are provided with a one-to-one service.
While domestic and international moves define the company, Voerman also offers cultural and language training, handyman services, storage units, departure services, insurance, immigration assistance, furniture rental, and school finder services. The main line of business involves:
Move management
Relocation management
Moving technology services
Official website: https://www.voerman.com/
28. AGS International Movers (Global)
AGS is one of the largest companies in the mobility industry. Using its parent network, the company has established offices in more than 96 countries and 142 locations in less than 50 years. The global presence is further enhanced by its privately held assets in Europe and Africa. The business is divided into the core segment and corporate services. The corporate segments take care of office moves, hospitality management, and general cargo logistics services.
International and domestic moves
Storage facilities
Corporate services
Vehicle transport
Hospitality services
Official website: https://www.agsmovers.com/
29. FINK Mobility (Brazil)
The company offers competitive solutions in global mobility, relocation services, international moves, logistics for fine arts, events, pets, and storage. Founded in Brazil in 1924, it is the largest South American relocation company that takes care of everything from moving household items to offices and precious artwork.
Operating in several industries and incorporating modern technology, FINK moves thousands of consignments every month to more than 150 countries around the world. In 1975, it also became the first company to operate a private bonded warehouse, and it's trusted by governments to handle relocations for a variety of major sports events. FINK offers:
Domestic and international relocation
Logistics and storage
Fine arts and precious cargo handling
Destination management services
Fair and Events
Official website: https://www.fink.com.br/
30. G-Inter Mobility (Brazil)
The Brazilian company is a major player in South American relocation services. Every year, it helps thousands of families and corporate employees move to international destinations. Active in serving the NAFTA region, G-Inter Mobility offers a versatile mobility solution for its client through a network of seventy providers that have a very strong regional footprint. Services offered by the company include:
International moving services
Storage facilities
Immigration & destination management
Logistics solutions
Official website: https://gintermobility.com/
31. Nippon Express (Japan)
Established in 1937, Nippon Express is a Japanese company with a global reputation. The company started as a ground transportation business in the 18th century. Today, it is among the top 5 largest companies in the business with over 711 locations around the globe. Its transportation services include everything from cross-border freight to railway freight. Similarly, it also excels in transportation services that include moving, heavy haulage, and relocating fine arts. Following are its main line of businesses:
Supply chain management
Warehouse and distribution
Transport products and services
Official website: https://www.nipponexpress.com/
Other International Movers
The following are other international removal companies that are worthwhile considering:
Allied Van Lines
International Van Lines
North American Van Lines
Mayflower
JK Moving Services
Sea Air International
UPakWeShip
International Moving Services: What To Expect
International movers will generally provide the following services:
Pre-move survey: the first step to any successful international relocation is for the mover to confirm your specific requirements and ascertain the volume of your shipment. This is generally either done via an in-home or virtual survey. The Estimator will prepare a detailed inventory listing and will ascertain the net volume of your shipment. This will be used for quoting purposes.
Full export packing and storage: your effects will be packed and inventoried in preparation for export shipment. Storage will also be available should you require this prior to shipment.
Customs clearances: your international mover will guide you through the country-specific customs requirements. Your consignment will require export and import Customs clearance too.
International shipping: your relocation company will arrange for the sea or air freight booking for your shipment directly with the shipping line / NVOCC or airline.
Destination services: your mover will consign your shipment to a destination agent to arrange for collection from the port/airport, customs clearance, and then delivery services. Delivery will usually including basic reassembly of your furniture items and unpacking of your cartons to flat surfaces only.
International Relocation Companies: Overseas Corporate Relocations
An international relocation company or corporate relocation companies will provide significantly more services than a mover will provide. A dedicated corporate relocation service provider will be able to offer a full suite of mobility services that include settlement services, single point-of-contact, tri-regional capability, and advisory services.
Don't forget about your currency needs! You can potentially save the entire cost of your international move by using Currencies Direct and you can obtain a free quote by completing the below form.

Matt is a veteran of the moving industry, a recognized moving expert and is the founder of Mover Focus. Matt holds a Bachelor of Commerce (BCom) majoring in Finance and Marketing and Bachelor of Arts (BA) majoring in Economics and History. He also has completed the EiM (Essentials in International Moving) course from the FIDI Academy. His advice has been featured in Reader's Digest,  Yahoo Finance,  MSN Money, Business News Daily and The SpareFoot Blog Go. Read more.