Los Angeles – a city that is so famous that it is referred to by its initials LA. The city of angels, the city of Hollywood, the city of notorious and fun-loving celebrities; Los Angeles continues to attract those who are looking to start a new life and to create something big.
Los Angeles is for dreamers. From Disneyland to Universal Studios to the Chinese Theater, much of the city of angels celebrate those who dare to dream big dreams and dare to create new things in the field of entertainment. It is a shining beacon far and wide for people of all different walks of life and all different callings to become their best selves and to share that with the world.
Los Angeles sits on the ocean and a quick trip out on the Santa Monica Pier brings the water close to the city. The Santa Monica beach is perhaps one of the best and most beautiful beaches in the entire state. It is clean and relaxed in a way that the hustling and the bustling cities of America often lack. The laid-back California vibes from the rest of the ocean-front state bleed into the glitz and glamor of Beverly Hills and Hollywood.
In a city that is often known for its celebrities from all walks of life, it is easy to forget that Los Angeles is also known for great research in both science and the general arts. From Griffith Tower to the Los Angeles Museum of Art, and from the Getty to the Walt Disney Concert Hall, the city of angels is more than just Hollywood stars printed into the sidewalk.
Climate
The climate in Los Angeles is perhaps one of the best throughout America. While not in Europe, Los Angeles has what is called a Mediterranean climate, meaning it is dry and subtropical in a way most commonly found on another continent. The hottest season is July through October, with temperatures dropping slightly during the other months. December through February, it cools down into the sixties. March through June it gets up into the seventies with the hottest season peaking in the upper eighties and lower nineties.
Los Angeles has very little rain, which leads to droughts from time to time, as well as water shortages. The nearby mountain ranges have snowfall each year but the city itself has only had about four snowfalls in recorded history. This is due in part to its proximity to the coast and elevation.
Population and Demographics
It is no surprise to anyone at all that Los Angeles has a high population, clocking in at an estimated four million people although some accounts have said the population may be substantially higher. In the past few years, the city of Los Angeles has seen steady immigration of new residents that matches fairly equally the emigration of former residents. The county of Los Angeles has over ten million residents and an influx of immigrants, making it the largest county in California and fourth-largest county in the entire United States of America. It continues to grow each year by one percent.
While Los Angeles remains a beacon for diversity and those who are looking to be their true selves, it remains predominantly non-Hispanic white with a grand total of 48% of the population according to the last census. 8% of the population of Los Angeles is African American, and 11% Asian, with 22% being other races including a small minority of people who are of Native American or Native Polynesian descent. Los Angeles has seen a large growth in its Hispanic population in recent years and continues to grow. At the current time, 9% of all Hispanics in the United States live in the county of Los Angeles. Los Angeles boasts over one hundred and forty languages spoken throughout the city and surrounding area.
The population density remains the highest in Koreatown with over forty-two thousand people per square mile. The remaining neighborhoods of Westlake (thirty-eight thousand people per square mile), East Hollywood (thirty-one thousand people per square mile), Pico-Union (twenty-five thousand people per square mile), Maywood (twenty-three thousand people per square mile), Harvard Heights (twenty-three thousand people per square mile), Hollywood (twenty-two thousand people per square mile), Walnut Park (twenty-two thousand people per square mile), Palms (twenty-one thousand people per square mile), and Adams Normandie (twenty-one thousand people per square mile) remain far less populated than Koreatown, with some being half as populated.
Getting Around
Los Angeles, like many other large coastal cities, is a true feat of engineering when it comes to transporting more than four million people around daily. There are many options for getting from one place to another, and knowing them and their unique benefits can be the difference between getting to your final destination on time and getting stuck in a needless gridlock.
The city has over two-hundred different bus lines for the Metro Bus. These lines travel throughout the city, but many also leave the city limits. The Metro Rail system has eight lines, two of which are subway lines, two for the express bus, and four regular local train lines. There is also a transport system throughout the city called Dash Buses. These convenient shuttle buses are able to go on thirty-three different routes throughout the city and are operated by the city of Los Angeles.
In addition to the various options for public transportation, those looking to get around the city may consider using the prevalent taxi or ride-share services such as Uber or Lyft. While these can be more expensive than the public system, sharing them with other riders can cut the costs dramatically and make them a more viable option for frequent use. There is a large portion of the community who uses this method of getting around and it can be quite easy to find others who are willing to share a ride with you.
There is also the traditional method of using a personal car to get around. The parking rates go anywhere from fifty cents to six dollars an hour depending on where in the city and for how long parking is needed. While there are many toll-free roads in LA, not every road is and this fact should be considered when driving a personal car.
Education
Due to the large population, Los Angeles has over one thousand public schools for grades kindergarten through twelfth grade. In addition to these public offerings, there are over six hundred private and religious schools throughout the city. For those who are looking to homeschool their children, there many options for homeschool groups and classes and co-ops as well. In addition to educating younger learners, there are several community colleges in the city that offer higher education for young adults and seniors alike. The education system in California is rated thirty-second in the country.
Jobs
There is certainly plenty to do in Los Angeles. As is the case in many large cities, there are various types of jobs available at any given time that require different skills and accreditations, but in general, you will always be able to find diverse offerings throughout the city.
The median wage per hour is $27.83, which is about three dollars more than the national average. The current minimum wage is $12 and will be rising to $15 in 2020. This is quite a bit higher than many other states, with some being as low as $7.25 an hour.
There is currently about a 4.2% unemployment rate, which is slightly higher than the national average of 3.7%, although not by much. Many of the jobs offered do lean towards the more basic jobs such as food services and retail as much of the city's labor force is needed to take care of the basic needs of the people.
Economy(GDP)
The economy of Los Angeles is heavily dependent on manufacturing and retail sales, with that taking up a large portion of the local economy. At the current time, the GDP of Los Angeles is about $688.34 billion and is forecasted to continue to grow over the coming years. California ranks 10th globally in regards to local GDP.
In addition to manufacturing and retail sales, the local economy also relies heavily on tourism. With almost fifty million tourists from the USA and abroad coming to the city of angels each year, it is easy to see why the reliance on tourism is so strong. Many jobs are dependent on the constant influx of visitors to stay afloat.
Entertainment and Lifestyle
The city of Los Angeles is perhaps best known for its famous connection to the entertainment industry, Hollywood. In the modern age, we know Los Angeles as the entertainment capital of the world and without looking too far it is easy to see why. Most every weekend there are various festivals offered throughout the city that focus on things such as movies, food, music, fashion, and more. These festivals are often paid events, but many are freely open to the general public. Throughout the city, it is easy to find things to do for a variety of different interests. From art shows to side acts, to music concerts, and food festivals, there is never a shortage of great entertainment to be found in the city of angels.
Some of the more popular events are the Coachella music festival that is located within Los Angeles every summer, the Mid-August Moon Festival, and even the Los Angeles Rams or Los Angeles Lakers football games. These events and so many more continue to drive a wide diversity of people into LA year after year. Los Angeles focuses on celebrating people from all walks of life, all different races and cultures, and even languages and it is no wonder that the entertainment options are diverse and appeal to people from such different backgrounds.
Shopping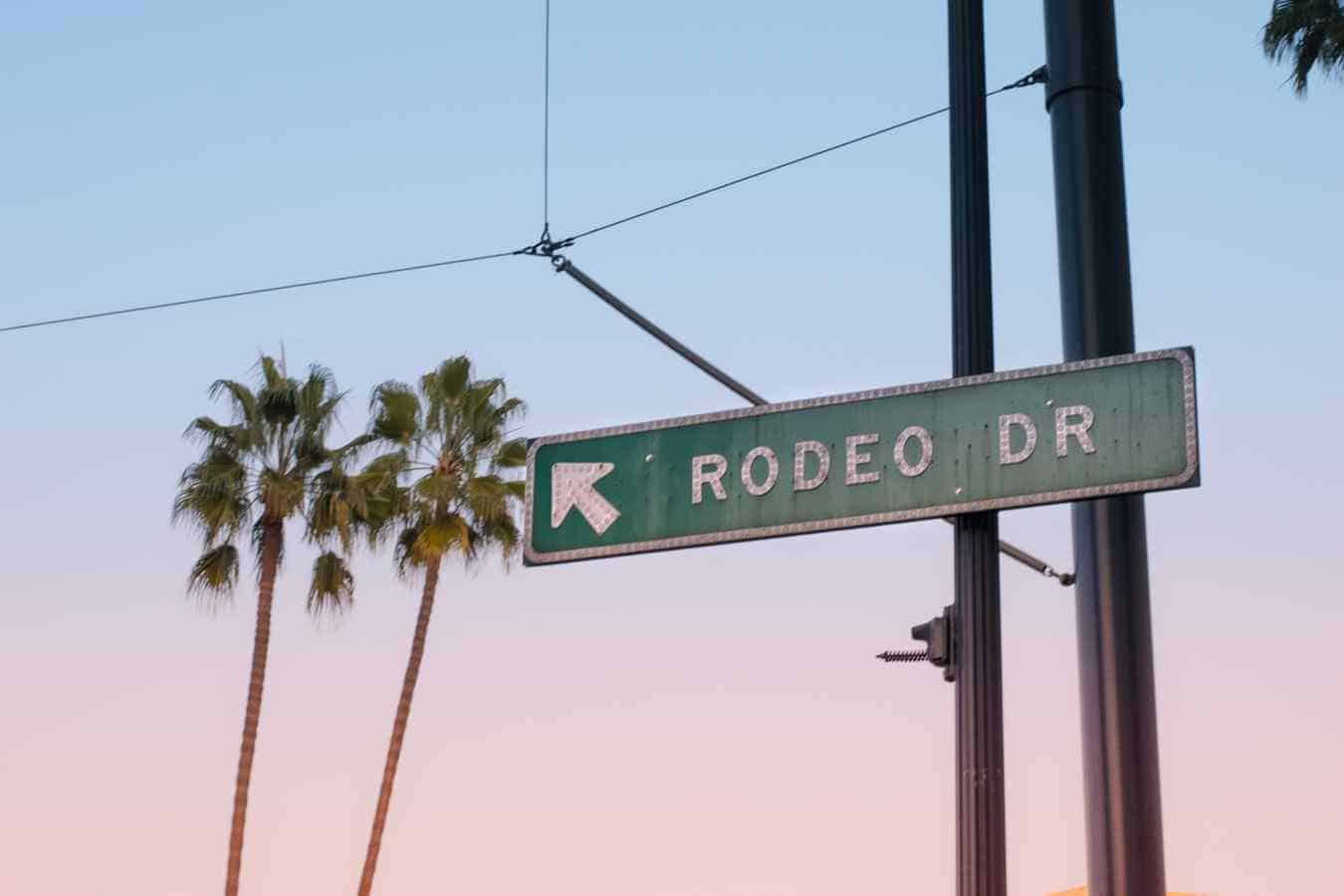 In the same way that finding entertainment in the entertainment capital of the world isn't too hard at any given time, neither is finding a place to shop. Los Angeles boasts some of the best shopping experiences in the world. From upscale shops where the likes of celebrities spend their cash to thrift stores loaded with treasures from the surrounding area, Los Angeles has a little bit of everything.
Some of the more famous places in LA include the Glendale Galleria, The Point, Downtown Santa Monica, Hollywood and Highland, the Beverly Center, and the Grove. There are countless little stores that offer boutique shopping and many stores even custom order their products to perfectly suit the customer. It is a different sort of shopping in Los Angeles than anywhere else in the world.
Of course, clothes and household items aren't all that needs to be bought when moving to a new place–food is an important part of that equation as well. Los Angeles offers many different farmer's markets throughout the city, the biggest of which is The Original Farmer's Market. The Original Farmer's Market, founded in 1934, has food vendor stalls that sell local produce and products such as fruits and vegetables, baked goods, poultry, red meats, seafood, olive oil, jams and jellies, cheese, eggs, fresh spices, and even various ethnic foods. In addition to foods that need to be prepared, The Original Farmer's Market also has restaurants that focus on fresh cuisines, clothing and household goods stores, a barbershop, and more. It is a great place to spend a morning getting fresh and delicious local foods.
In addition to the farmer's market, there are many different types of grocery stores located throughout the city. Many grocery stores offer many different options for those who live according to many diets such as kosher, vegan, vegetarian, keto, and more. There are also massive ethnic food groceries where shoppers can purchase many products that can often be hard to find outside of their country of origin.
Cuisine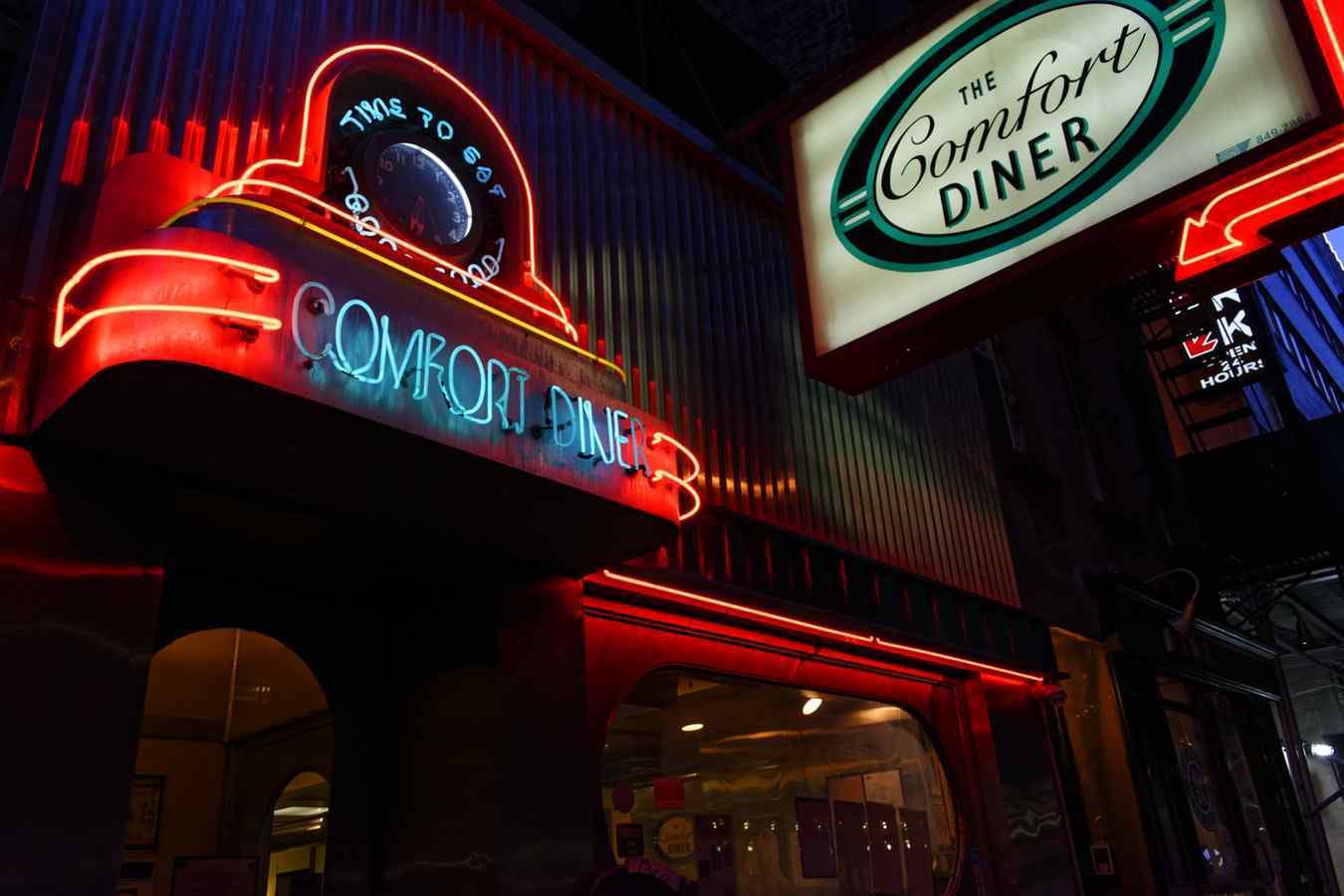 Los Angeles leads the way in cuisine in a way that Paris used to lead. Currently, 25 Michillin-starred restaurants are located in LA and six of the seven newest Michillin-rated restaurants are located in Los Angeles. Due to the fabulous local weather and the proximity to the ocean, local cuisine often focuses on fresh and local products that are harvested in ethical ways. Due to the melting pot of cultures that are brought together in Los Angeles, the cuisine often focuses on different flavors and techniques for preparing food that is often considered international.
For those who are looking for a less expensive way to eat dinner, Los Angeles is home to hundreds of restaurants that cater to all tastes and price points. Some of the more famous restaurants include Pink's Hot Dogs, Cole's Restaurant, Philippe the Original, Musso & Frank Grill, Original Pantry Café, El Paseo Inn, La Golondrina Restaurant, 71Above, and Canter's Restaurant, Deli, and Bar. Compared to the rest of the country, Los Angeles food prices do run a bit high and it is worth noting this before heading out to a restaurant for the first time. That being said, the food in Los Angeles happens to be some of the best food in the world as well.
Due in part to many of the online services offered throughout the city, ordering food is as easy as picking up a smartphone and pushing a few buttons. Many of the restaurants throughout the city offer mobile ordering and delivery to any workplace or home in Los Angeles. This can be a lifesaver when staying late at work or simply when the next episode on Netflix is just too interesting to get off the couch. Either way, the integration of technology and food makes getting a bite to eat easier than ever before, with no more awkward phone calls required.
Attractions and Landmarks
Los Angeles is littered with famous sites, historical moments, and fun activities. Of course, everyone knows the Hollywood sign, the Chinese theatre, Disneyland, the Hollywood Walk of Fame, and Sunset Boulevard but there are so many more things to see in Los Angeles than the mere basics.
For example, the famous ocean liner the Queen Mary remains docked near Los Angeles continuously now. It is run as a hotel, restaurant, and spa and gives a fun look into the history of ocean liners that can often be missed by those who have limited time in the city.
Obviously, Los Angeles is home to many different museums such as the Getty Museum, The Museum of Contemporary Art, The Los Angeles County Museum of Art, The Broad, The Los Angeles Zoo, the Museum of Natural History, and more. These offer a fairly constant curated experience that changes minutely from time to time. The museums in the area can offer big-ticket items that attract hundreds of thousands of guests a year. In addition to the more traditional museums, there are also many short term museums or "pop-up" museums that often focus on more fun or odd attractions. In the past, there have been pop-up museums dedicated to ice cream, tacos, selfies, or even illusions. These are geared towards being more "Instagram-able" and less educational, but they still present a fun way to spend the day.
Nature
It can often feel like Los Angeles is such a large city that it must be impossible to find a place to get out into nature without driving for days. Thankfully, however, former generations found a need for parks and nature reserves throughout the city. Today we benefit from these little oases tucked in and around the hustle and the bustle in more ways than one.
Due to the proximity to the ocean, it is easy to get out into the waves and onto the sand. Santa Monica Beach is a beautiful spot to spend an afternoon soaking up some vitamin D. It is also a great beach for beginner surfers to try their hand at cutting through the waves. It is important to note that, due to the sheer amount of people in the city and the great weather throughout the year, the beach can often feel cramped or even a bit claustrophobic at some times throughout the year.
For those who are looking to get out and hit the trails, Augustus F. Hawkins Nature Park offers a great place to walk the dog or go for a run. Augustus F. Hawkins Nature Park has beautiful trees, green grass, and breathtaking natural water features throughout the entire space. There are clearly marked trails, calming natural ponds, and of course a plethora of small animals such as ducks, birds, fish, and even rabbits to observe from the many benches located around the park.
Cost of Living and Cost of Housing
When getting ready to move to a new city, one of the biggest concerns is cost. How much will I need to make each year to live a comfortable life? How much will it cost to buy a house, or even to rent an apartment? Do I need to find a job that makes substantially more than I do in my current job? It can be hard to know exactly how much it will cost to be in a new city until you are there. However, the average cost of living and the average cost of housing give a good general idea for newcomers.
According to various studies, GoBankingRates claims that single residents of Los Angeles will need a salary of nearly $74,371 a year in order to live comfortably within the city limits. Couples and families will need a higher salary than that to live comfortably, especially if living near the center of the city or in urban centers. While this does indeed vary from person to person, $75,000 is a good base number to keep in mind when securing a job.
For those who are looking to rent, according to Investopedia, the average rent for a one-bedroom apartment in the city center is $2,100 per month. It can cost less depending on location, but this rate can also be higher depending on size and proximity to other city amenities.
Buying a house in Los Angeles is substantially more expensive, with the average house coming in at a whopping $849,000 according to Point2. It is important to have everything streamlined when buying a house in Los Angeles. Be sure to have anything and everything ready for the entire process such as securing loans, having a sizable down-payment, and working with good realtors. The competition is quite fierce in the area, and having these points secured can be the difference between securing a home and not. While many people wait to secure these types of things afterward, it will look much better to potential sellers if everything is signed and ready to go before purchase.
Taxes
Of course, another financial thing to keep in mind is taxes. Currently, sales taxes in the area are at 9.5%. This can cause things to cost more than they do in other places and it is important to note this fact when making purchases. Property taxes are at 1.16%, and while that seems like a low number it is substantially higher than it appears due to the high costs of owning a home. It is also important to point out that income taxes in Los Angeles are higher than in other parts of the country coming in at 9.3%. According to bestplaces.net, the average resident of Los Angeles pays over $23,000 a year in income taxes. It is important to keep these numbers in mind when making a choice to move from one area to another.
Closing
Los Angeles is a city of opportunity, and just like any opportunity, it can have its benefits as well as its drawbacks. The beautiful weather, a vast array of things to do, the great food, and the laid back lifestyle are sure to attract the masses, and this attraction is rightly earned. Los Angeles is one of the most beautiful up-and-coming cities in the world. However, when making a choice to become a resident it is important to run the numbers, check out your options, and think through as many of the pros and cons as possible.
While the city does come with its price tag, the benefits are definitely worth it. The lifestyle that is offered in California is unmatched. It truly is one of the best places in the entire United States of America to live, and for that reason, it continues to grow. From its founding until today, Los Angeles truly has been the city of angels; a place where regular people transform into their best selves and spread their wings. Picking up and moving to Los Angeles may be one of the best decisions you will ever make.
Useful resources:

Matt is a veteran of the moving industry, a recognized moving expert and is the founder of Mover Focus. Matt holds a Bachelor of Commerce (BCom) majoring in Finance and Marketing and Bachelor of Arts (BA) majoring in Economics and History. He also has completed the EiM (Essentials in International Moving) course from the FIDI Academy. His advice has been featured in Reader's Digest,  Yahoo Finance,  MSN Money, Business News Daily and The SpareFoot Blog Go. Read more.