Here we present the top 30 international shipping companies as ranked by Alphaliner¹ which provides data by tracking the capacity of word containerships based on twenty-foot equivalent units (TEUs). We have also provided a brief company profile for each shipping line. The following rankings are based on Alphaliner's data. The list represents the largest cargo freight shipping companies in the world.
Shipping Household Goods and Personal Effects Overseas
For personal effects and household goods shipping, we recommend obtaining competitive moving quotes by simply completing the form below. You will receive up to five quotes from reputable and  accredited international movers.
| | |
| --- | --- |
| 🏛️ Established | 2016 |
| 🌎 Clients | Global |
| 🏢Offices | Worldwide |
| 📱 Platforms | Online service and mobile app |
| ⚖️ Accreditations | Members of IAM, PAIMA, FEDEM & EUROMOVERS |
| 🌟Reviews | 4.3/5 from 404 Google Reviews |
| 💰 Fees | Free no-obligation moving quotations |
| 📋 Quotes | Up to five free competitive moving quotes |
TEU: 4,668,226
Ships: 725
Founded: 1970
HQ: Geneva, Switzerland
Employees: >70,000
Official website: www.msc.com
Mediterranean Shipping Company is a privately owned and global provider of shipping and logistics solutions. With their fleet of more than 500 container vessels and a capacity of approximately 3 million TEU, MSC facilitates international trade between the world's major economies and emerging markets.
The company stops at 500 ports on 200 trade routes around the world and delivers dry cargo as well as reefer cargo. MSC also offers intermodal transportation services that include door to door, factory to consumer, and a combination of transport solutions to fulfill their delivery obligations.
MSC's services include overland transportation logistics, and the company has a growing portfolio of port terminal investments.
TEU: 4,207,492
Ships: 698
Founded: 1904
HQ: Copenhagen, Denmark
Revenue: USD 9.6bn
Employees: 76,000
Official website: www.maersk.com
The A.P. Moller-Maersk Group is a Danish business conglomerate and the largest supply vessel- and container ship operator in the world. The company has several core subsidiaries (including Maersk Line, APM Terminals, and Maersk Container Industries) that provide transport and logistic services. Subsidiaries that serve the energy sector include Maersk Supply Services, Maersk Oil, Maersk Drilling, and Maersk Tankers. 
A.P Moller-Maersk operates in 130 countries and ships around $675 billion worth of goods per year. The company has a fleet of five Maersk Triple E-class container ships. Each one can carry more than 18,000 twenty-foot equivalent units (TEU). This container ship was the largest in the world before the CSCL Globe surpassed it in 2013. 
TEU: 3,391,706
Ships: 594
Founded: 1978
HQ: Marseille, France
Employees: 110,000
Official website: www.cmacgm.com
CMA CGM Group derives its name from the French acronym "Maritime Freighting Company – General Maritime Company" and is a shipping company that offers a wide range of international services.
The company offers solutions that include vessel- and container fleet management, freight delivery, cargo cruises, and logistics. CMA CGM Group serves more than 420 of the world's 521 commercial ports, and its fleet of 509 vessels operates on more than 200 shipping lines.
CMA CGM Group is based in France but is present in 160 companies through 755 agencies and 750 warehouses. The largest ship in the company fleet is the CMA CGM Georg Foster that can carry up to 18,000 TEU.
TEU: 2,866465
Ships: 465
Founded: 1961
HQ: Beijing, People's Republic of China
Employees: 130,000
Official website: http://en.coscocs.com/
As a government-owned shipping and logistics supplier company of the People's Republic of China. COSCO's subsidiaries include COSCO Shipping Co Ltd, OOCL, Shanghai Pan Asia Shipping, and New Golden Sea and Coheung.
COSCO Group owns more than 360 dry bulk vessels and 10,000 ships. The COSCO fleet stops at more than a thousand ports around the world. The company is the largest dry bulk carrier and liner carrier in China and one of the most prominent dry bulk shipping operators in the world.
TEU: 1,795,177
Ships: 248
Founded: 1970
HQ: Hamburg, Germany
Employees: 12,900
Official website: www.hapag-lloyd.com
Hapag-Lloyd is based in Germany and is the country's largest ocean liner with five regional headquarters in Piscataway, Hamburg, Valparaiso, and Singapore. The company serves 128 countries through 399 offices, and it has a total capacity of just under 1,7 Million TEU.
With its modern reefer container fleet of 237 ships, Hapag-Lloyd offers a total of 118 liner services throughout the world.
The Hapag-Lloyd fleet stops at 600 ports on all continents to provide fast and reliable international trade connections. The company is also an ocean carrier for Latin America, Intra-America, Middle-East, and Transatlantic trades.
TEU: 1,303,420
Ships: 208
Founded: 1968
HQ: Taoyuan City, Taiwan
Employees: >10,000 employees
Official website: www.evergreen-marine.com
The Evergreen Marine Corporation is an established Taiwanese shipping and container transportation company. Evergreen Group's divisions include Uniglory Marine Corporation, Evergreen UK Ltd, and Italia Marittima S.p.A.
The company's primary trade routes are between the Far East and countries in the southern hemisphere, the Americas, and northern Europe and the East Mediterranean. Additional routes are between Europe and the east coast of North America and between Asia and the Middle East.
 Evergreen's fleet consists of more than 200 container ships, and the company calls on 240 ports throughout the world.
TEU: 1,579,868
Ships: 205
Founded: 2017
HQ: Singapore
Employees: 14,000
Official website: www.one-line.com
Ocean Network Express started trading in April 2018 and is a joint venture between Nippon Yusen Kaisha, Mitsui O.S.K. Lines, and K-Line. Despite being a relatively young company, ONE has a sizable fleet that consists of 240 container vessels and 31 container ships. Each has a capacity of 20,000 TEU. Currently, ONE has more than 14,000 reefer containers.
ONE's global headquarters is in Singapore, and it has a holding office in Tokyo, Japan. The company's regional headquarters are in London, Richmond, Hong Kong, and Sao Paulo. ONE also has local offices in 90 countries that take care of corporate and sales activities.
TEU: 816,365
Ships: 75
Founded: 1976
HQ: Seoul, South Korea
Employees: 1,592 – 5,000
Official website: www.hmm21.com
Hyundai Merchant Marine (HMM) is an international shipping company with a fleet that consists of more than 130 vessels. The company covers around 50 sea routes to more than 100 ports around the world. In addition to international shipping solutions, HMM also offers its clients customized supply chain solutions for dry, refrigerated, and specialized cargo.
In addition to a shipping fleet, HMM also has an international network of terminals, railroads, trucks, and offices to provide integrated and efficient logistics services.
9. Yang Ming Marine Transport Corporation
TEU: 705,614
Ships: 93
Founded: 1972
HQ: Taiwan
Official website: www.yangming.com
Yang Ming Transport Corporation provides international shipping and logistics services. The company's subsidiaries include Kuang Ming Shipping Corporation, Jing Ming Transport Company, and Yes Logistics Corporation.
Yang Ming's fleet consists of 101 vessels and has an operating capacity of 7.74 million deadweight tonnage. The fleet covers more than 70 nations over 170 service points. The company also has a logistics unit and container terminals in Taiwan, Belgium, the Netherlands, and the United States.
10. ZIM Integrated Shipping Services
TEU: 529,595
Ships: 137
Founded: 1945
HQ: Haifa, Israel
Employees: 4,200
Official website: www.zim.com
ZIM Integrated Shipping Services is Israel's largest shipping company and a prominent international carrier. The shipping and logistics provider's headquarters are in Haifa, Israel; Norfolk, Virginia; and Hamburg, Germany. ZIM also has 170 offices and representatives around the world.
The company has a state-of-the-art fleet that consists of 80 vessels and serves 180 ports of call throughout the world. ZIM's services include dry and reefer cargo shipping as well as inland transport.  
TEU: 432,499
Ships: 142
Founded: 1965
HQ: Taipei, Taiwan
Employees: 3,940
Official website: www.wanhai.com
Wan Hai Line Ltd is a privately-owned company that provides a wide range of solutions. These services include international shipping and logistics, port container terminal operations, ship, and container rental services, and ship and container trading.
The company is the only Taiwan-based carrier that has exclusive terminals Keelung, Taichung, and Kaohsiung. Of Wan Hai's 20 international routes, 15 routes stop at major international commercial ports.
Wan Hai operates a fleet of 72 owned vessels and 24 chartered vessels. As part of the company's latest fleet renewal plan, they have a shipbuilding contract in place for 20 new ships. This development will ensure that the company stays on top of growing demand.
TEU: 297,163
Ships: 91
Founded: 1967
HQ: Singapore
Employees: 18,000
Official website: www.pilship.com
Pacific International Lines (PIL) is an international shipping company that focuses primarily on container shipping. The PIL fleet consists of 153 ships and serves more than 500 locations around the world.
The company's primary routes are between Asia, Africa, and the Middle East, but it also stops at North America, the Black Sea, Australia, New Zealand, and India.
In addition to container shipping, PIL also offers solutions pertaining to container manufacturing, supply chain management, logistics, and ship recycling.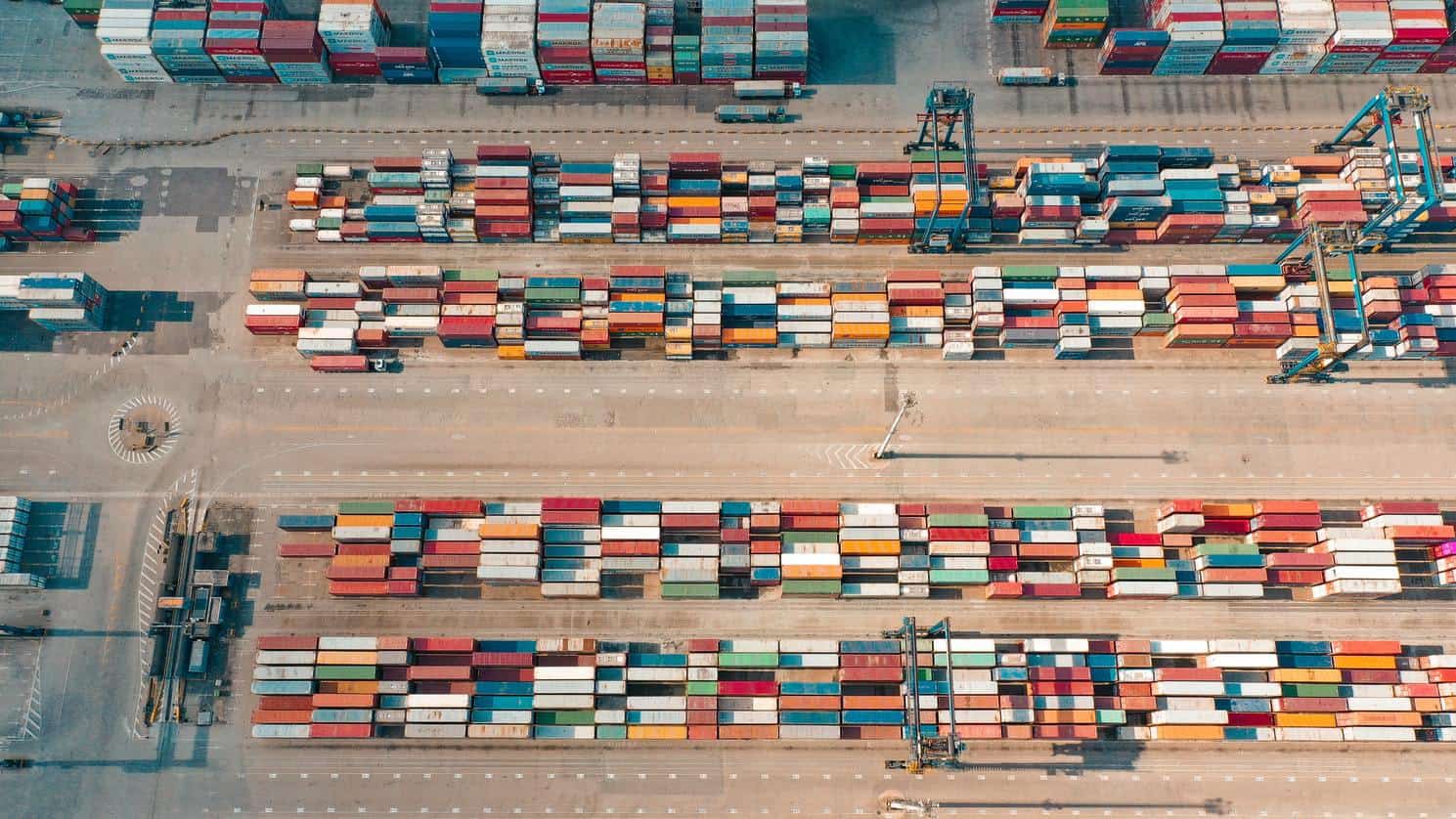 13. Shandong International Transportation Corporation (SITC)
TEU: 152,934
Ships: 101
Founded: 2010
HQ: Hong Kong
Employees: 1,420
Official website: www.sitc.com
SITC provides international clients with integrated logistics and transportation solutions. The company has two service segments. The first is sea freight logistics that provides marine transportation services. The second segment is land-based logistics that provides integrated freight forwarding, warehousing, depot, and trucking solutions in Asia.
SITC's other activities include investment holding and vessel holding and chartering. The company also provides shipping agency services through its subsidiaries.
14. Korea Marine Transport Company (KMTC)
TEU: 148,517
Ships: 65
Founded: 1954
HQ: Seoul, South Korea
Employees: 1,000
Official website: www.kmtc.co.kr
KMTC is one of the largest container shipping solution providers in South Korea and has offices in Busan, Incheon, and Ulsan. The company services 30 ports in Japan and 16 ports in China. Additionally, KMTC has 22 global networks in Southeast Asia, including Singapore, Malaysia, Thailand, and Indonesia.
The company's container terminal in the Port of Ulsan also increases its ability to carry out efficient container handling and vessel operations.
15. Zhonggu
Logistics Corporation
TEU: 142,674
Ships: 105
Founded: 2010
HQ: Shanghai, People's Republic of China
Employees: 702
Official website: www.ykzcwl.com
Zhonggu Logistics Corporation is a Chinese coastal logistics company that focuses on container shipping. The company has a fleet of 60 vessels, more than 150,000 standard containers, and operates international routes. The company also stops at more than 100 major commercial routes.
Zhonggu Logistics' parent company has been active in the coastal container industry since 2003 and maintains a growth rate of 30% per year.
16. Islamic Republic of Iran Shipping Lines (IRISL Group)
TEU: 136,900
Ships: 30
Founded: 1979
HQ: Tehran, Iran
Employees: 7,000
Official website: www.irislgroup.com
IRISL Group is Iran's national maritime carrier. The company's primary activities include container transport, cargo transportation, ship management, and shipping services in the Caspian Sea. Other areas that IRISL Group serves include the Persian Gulf, Mediterranean Sea, Indian Ocean, and the Yellow Sea.
The company owns a fleet of 87 ocean-going vessels. An additional fleet of 28 ships is owned by IRISL Group's subsidiaries, namely Khazar Sea Shipping Lines, Multi-Modal Transportation, and Valfajr Shipping Company.
17. X-Press Feeders Group
TEU: 135,482
Ships: 87
Founded: 1972
HQ: Singapore
Employees: 260
Official website: www.x-pressfeeders.com
X-Press Feeders is an independent common carrier that provides international logistics and shipping services. The company operates routes in the Middle East, Asia, the Caribbean, Central America, the Mediterranean, and Europe.
X-press Feeder has a fleet of 110 vessels. The company owns 25 of these vessels, and all of them are up to post Panamax size. The company doesn't own any container equipment, so it is not a competitor to its clients. 
The company has its headquarters in Singapore, but it has offices in Dubai, Hamburg, Barcelona, Southampton, and Panama as well.
TEU: 134,798
Ships: 82
Founded: 1977
HQ: Aarhus, Denmark
Employees: 375
Official website: www.unifeeder.com
Unifeeder is a Denmark-based container company that operates routes between Gothenburg and Hamburg, Rotterdam, and Bremerhaven. According to Unifeeder, the company has the largest network in northern Europe. Unifeeder covers 45 ports in western Europe, and they offer door-to-door solutions to land-locked countries like Switzerland and Austria.
Unifeeder focuses on cost-effective and safe container transport solutions, especially over long distances. Many businesses in countries like Ireland and Russia prefer Unifeeder's container services to rail and road transport.
TEU: 108,770
Ships: 49
Founded: 2001
HQ: Hong Kong
Official website: www.tslines.com
After its formation, TS Lines operated chartered vessels. Currently, the company is expanding its self-owned fleet, and they expect to own 20 vessels within five years. TS Lines currently operates a total of 36 chartered and owned ships. The company is the world's 20th biggest shipping liner and Taiwan's fourth-largest ocean freight company.
Freightliner operations are the basis of TS Lines' primary operating model. As a result, the company can operate its container ships according to scheduled timeframes and routine ports. 
20. Antong
Holdings (QASC)
TEU: 101,696
Ships: 93
Founded: 1998
HQ: Quanzhou, People's Republic of China
Employees: 1,600
Official website: http://www.antongchina.com/en/
Antong Holdings Co Ltd is a China-based company that primarily carries out freight transportation services, logistics, ship management, freight forwarding, and warehousing solutions. The company mainly operates in the domestic market and doesn't call on international ports and locations.
Antong Holdings was formerly Heilongjiang Heihua Co and is the largest domestic container shipping company in China. The company is also the parent group of the Chinese local shipping operator Ansheng Shipping.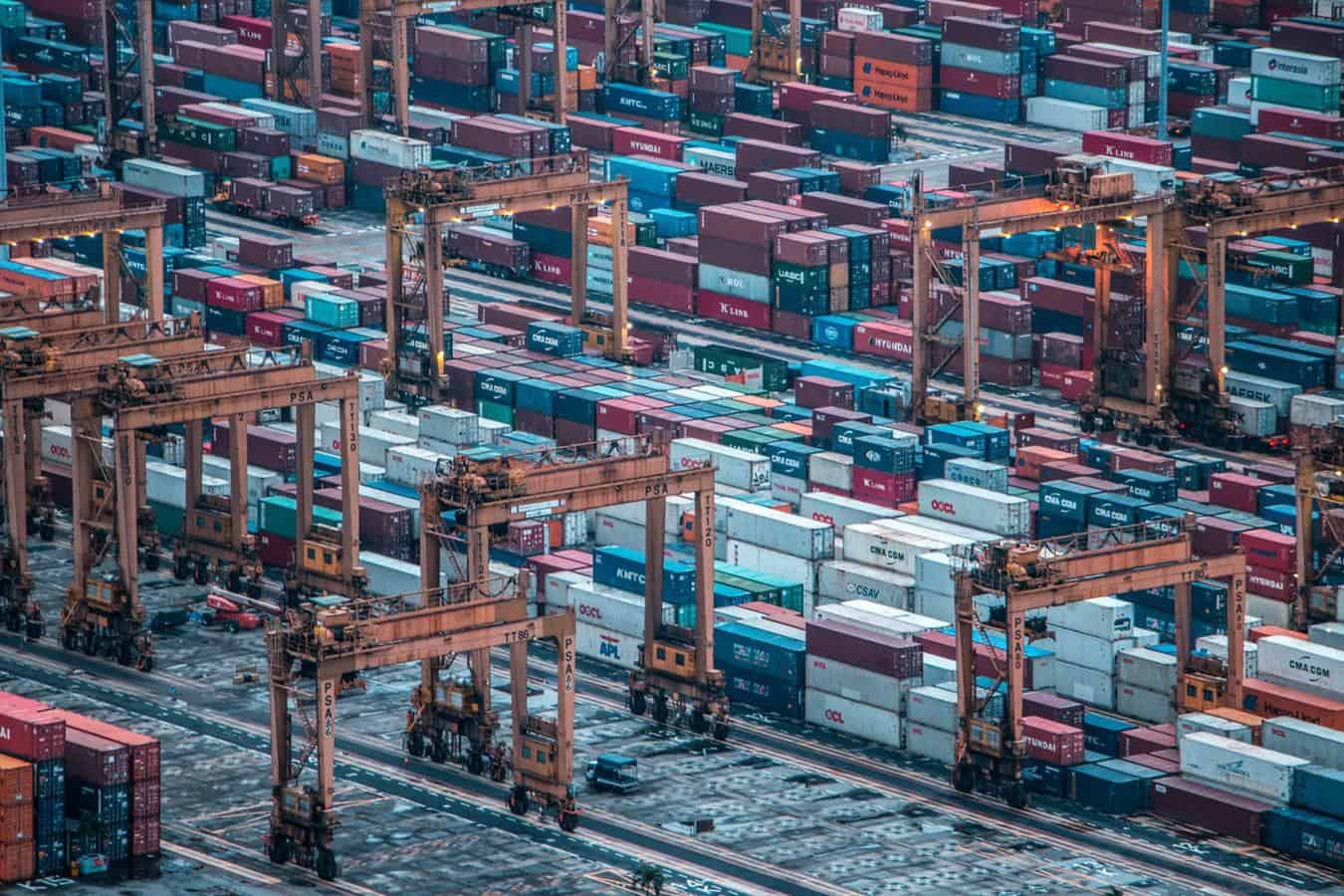 21. Sinokor
Merchant Marine
TEU: 100,131
Ships: 76
Founded: 1999
HQ: Seoul, South Korea
Employees: 2,000
Official website: www.sinokor.co.kr
Sinokor Merchant Marine Company provides global container liner solutions that include container load services, shipping, logistics services, and consultation services.
Sinikor's container liner services currently cover 16 countries through 60 ports. These countries include China, Japan, Russia, Malaysia, Thailand, Singapore, the Philippines, Indonesia, and Myanmar. Sinokor also has offices and subsidiaries in India, Vietnam, Cambodia, Bangladesh, Pakistan, and the UAE.
In 2001, the company entered the Dry Bulk & Tanker Carriage Sectors and now provides all associated services. Sinokor also has long-term contracts with 1st Class Charterers around the world.
22. SeaLead Shipping
TEU: 85,167
Ships: 23
Founded: 2017
HQ: Singapore
Employees: 20
Official website: www.sea-lead.com
SeadLead Shipping Pte Ltd is a privately-owned container shipping line based in Singapore. With a presence across 18 countries they cover 34 port and handle over 1m TEU's annually.
23. Emirates Shipping Line
TEU: 85,267
Ships: 16
Founded: 2017
HQ: Dubai
Official website: https://www.emiratesline.com/
TEU: 70,052
Ships: 35
Founded: 1816
HQ: Hong Kong, London
Employees: 350
Official website: www.swireshipping.com
Swire Shipping is the trade name for the shipping services that The China Navigation Company operates. The company's shipping services cover the Asia and South Pacific regions, Australia, New Zealand, North America, Europe, the Indian Subcontinent, and the Middle East.
Swire Shipping has a fleet of multipurpose vessels that can carry a wide range of cargo types. The goods Swire Shipping can carry include heavy project lifts and containerized cargoes.
25. RCL (Regional Container Lines)
TEU: 69,387
Ships: 35
Founded: 1980
HQ: Bangkok, Thailand
Employees: 750
Official website: www.rclgroup.com
 Regional Container Lines is a Thailand-based company that carries out international vessel operations. The company owns a fleet of container vessels that calls on destinations in Australasia, Asia, and the Middle East.
RCL's core business lines include carrier-owned-container, shipper-owned-container, and value-added logistics services. The latter involves services that range from custom house brokerage, domestic haulage, and contract logistics arrangements. Multi-country supply chain management and cross-country haulage also fall under this service category.
26. Global Feeder Shipping LLC
TEU: 69,015
Ships: 24
Founded: 1986
HQ: Dubai
Official website: www.globalfeeders.com
TEU: 68,620
Ships: 15
Founded: 2016
HQ: Seoul, South Korea
Employees: 650
Official website: www.smlines.com
SM Line Corporation is a South Korean transpacific shuttle service that uses Busan as a hub port. The company offers a cost- and time-effective connection between Busan and Long Beach with immediate response to customer demand as an independent carrier.SM Line Corporation also separates vessel ownership and operation to improve its financial structure and ensure rapid response to changes in the market demand. The company is also considering a partnership with COSCO for joint activities on routes within Asia. 
TEU: 67,247
Ships: 29
Founded: 2012
HQ: Honolulu, United States
Employees: 2000
Official website: www.matson.com
Matson Inc is a holding company that offers logistics services and ocean transportation solutions. Matson Navigation Company (MatNav) is a subsidiary of Matson Inc, and it carries out all services related to ocean transportation.
Matson provides freight transportation services to domestic economies, including Hawaii, Guam, and Alaska. The company's fleet consists of 20 owned vessels and three chartered vessels.
All logistics services are provided by Matson Logistics, which is a subsidiary of MatNav and an asset-light business.
29. China United Lines (CULines)
TEU: 56,96
Ships: 24
Founded: 2005
HQ: Shanghai
Official website: www.culines.com
30. Arkas
Line / EMES
TEU: 52,893
Ships: 33
Founded: 1996
HQ: Izmir, Turkey
Employees: 7,300
Official website: www.arkas.com.tr
Arkas Holding is a multi-dimensional company that operates on several levels, including ship operations, port operations, and logistics services. The company is active in 23 countries through 59 offices, including Turkey, Greece, Italy, Spain, Portugal, Germany, Marocco, Algeria, Egypt, and Ukraine.In addition to representing companies like PIL CCNI, OOCL, and UOL, Arkas has a partnership with DB Schenker, a European overland and rail transporter. Arkas has a merchant marine fleet that consists of 37 vessels. This fleet is also Turkey's largest. 


Matt is a veteran of the moving industry, a recognized moving expert and is the founder of Mover Focus. Matt holds a Bachelor of Commerce (BCom) majoring in Finance and Marketing and Bachelor of Arts (BA) majoring in Economics and History. He also has completed the EiM (Essentials in International Moving) course from the FIDI Academy. His advice has been featured in Reader's Digest,  Yahoo Finance,  MSN Money, Business News Daily and The SpareFoot Blog Go. Read more.